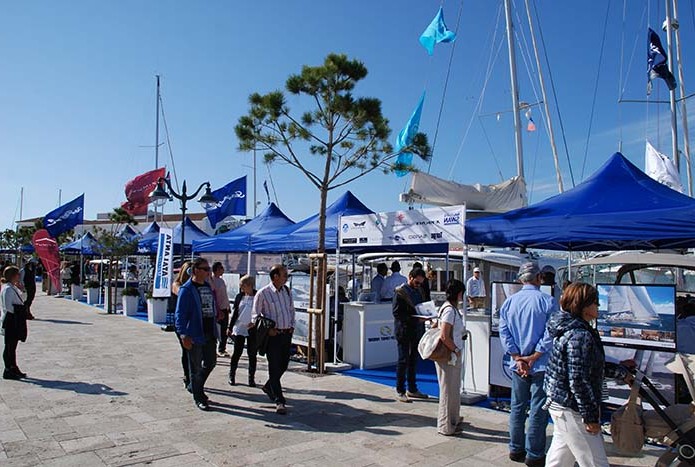 Following last year success. Limassol Boat show is here again upgraded and with more exhibitors.
Luxury and entertainment at Limassol Marina
May 5 - 7
Luxury yachts, yachting services and facilities, water-sport demonstrations, seminars, recreational activities, luxury cars and exhibitors from five countries with products from the maritime sector, form what will be the largest Limassol Boat Show to date. Taking place between the 5th-7th of May in the unique surroundings of Limassol Marina, more than 100 exhibitors will lead the vibrant event which is open to the public.
The exhibition will be inaugurated officially on Friday the 5th of May at 18:00 and will continue until 21:00. Opening hours for the rest of the weekend will be from 12:00 - 21:00 on Saturday the 6th of May, and from 12:00 until 20:00 on Sunday the 7th of May.
The show will be inaugurated by the Cyprus Government Spokesperson, Mr. Nicos Christodoulides and the Limassol Mayor, Mr. Nicos Nicolaides.
An official visit by the President of the Republic of Cyprus, Mr Nicos Anastasides, will follow on Saturday 6th May at 19:00.
Char. Pilakoutas Group is the Limassol Boat Show's Gold Sponsor for the second conservative year. The show is also sponsored by Petrolina and supported by the Limassol Municipality, the Limassol Tourism Development and Promotion Company Ltd, PWC, Kimagro and the C.T.O.
For more information, please contact:
Dacor Advertising and Media Ltd
Tel.: +357 25 577 750
Mail: info@dacor.com.cy
Url: www.dacor.com.cy.